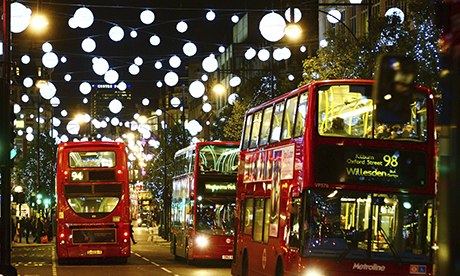 Photograph: Nils Jorgensen/Rex
Christmas can seem like a marathon of shopping and parties which doesn't seem much to complain about but it does take its toll. We have a few essentials to help you effortlessly swish through the Christmas season, (almost) stress free!
So much to do!
When Christmas shopping, it can feel like you are running around like a headless chicken. Trying to think of gift ideas, choosing what shops to go in and remembering what distant cousin you have buy a present for can leave even the most exsperienced shoppers stressed. At times like these, a well planned out list can work wonders.
Achooo!
Pop those vitamins and chug some water, no one likes to get sick on Christmas and quite frankly, who has the time?! The best tips are to catch up on any missed sleep from late nights out and try not to stress out. Christmas is a time for relaxation and fun, so enjoy it!

Tick Tock
Again with the headless chicken, who else gets distracted whilst cooking? To avoid a burnt turkey and overcooked vegetables, set a couple of labelled timers to make sure everything gets done on time!
BettyRae's Finest
And of course, you can't possibly get through the festivities without being dressed to kill! Have a browse through our previous posts to get your fix of what's trendy this season and sample our vintage goodies!
Visit

www.bettyraevintage.com